Mira Mar Andalusians
present
Mira Mar lluvia (Sky)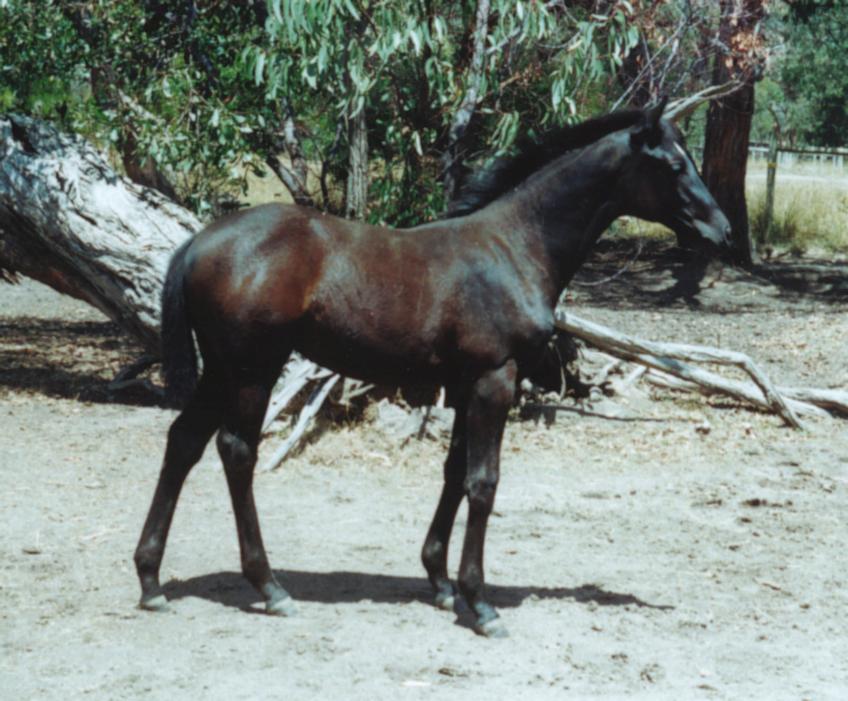 Sky is heading North for warmer climes soon as she has been sold to a client in NSW. Sky is destined for an eventing career. Her dam has excellent jumping lines and her sire has trainability temperament and a pretty good jump himself.
Sky at 5 months. You can see the short coupled Andalusian qualities already. Wonderfully straight in her movement, already she changes freely in the paddock. She jumps the logs with ease and very cleanly as well. A very pretty filly we still don't know what colour she will end up. She has the potential to stay black/brown or grey out with age. If she does grey out we believe that she will be dark for many years. Her sire was still black at 4 and didn't completely grey out untill he was over 10.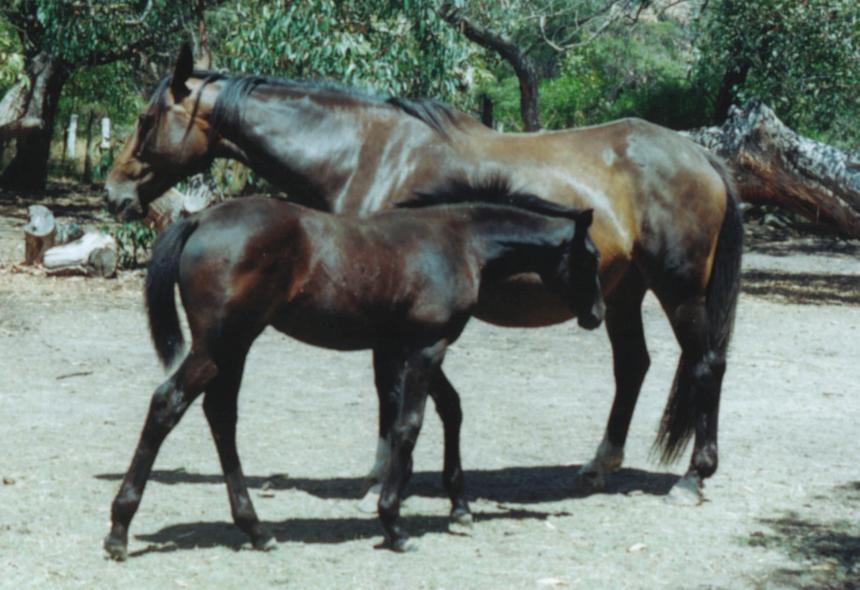 5 Months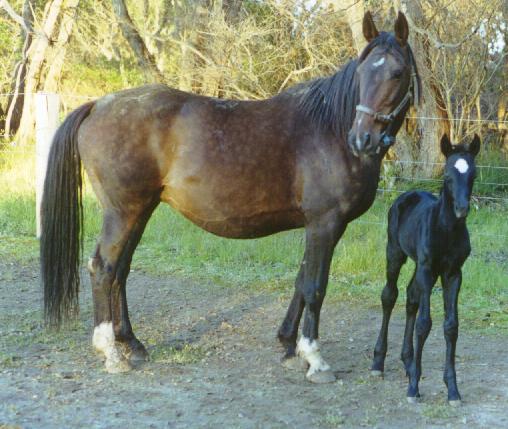 Sky at 6 hrs of age
We can trot and canter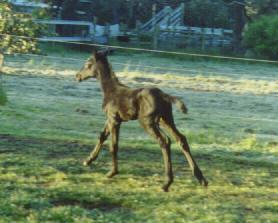 hang on I'm only little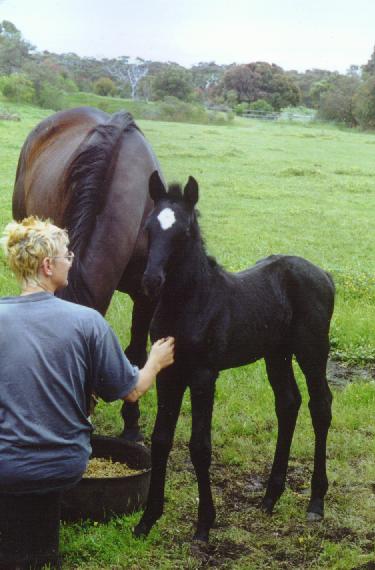 we're a big girl now (5 days old)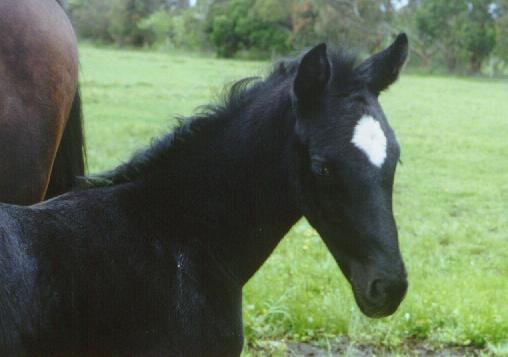 Now do you think i'll stay black?
The breeding says its possible but.......
Sky is by our Pure Spanish Andalusian Stallion Destino out of a registered warmblood mare by the stallion Stirling Luther